Private chauffeur / driver in Dijon / Beaune, Burgundy
Heritour Voyage Private chauffeur is a passenger transport company through its chauffeured transportation services .

Heritour Voyage Private chauffeur, in Burgundy, offers you its services of private chauffeur of transport car with chauffeur for all your travels in Burgundy and France. Our private drivers will welcome you in the utmost discretion, professionalism, and conviviality in order to provide you with a remarkable experience aboard our vehicles.
We will carry you in the utmost luxury and comfort aboard our Mercedes V-class minivan. Our high standing vehicle can accommodate up to 7 people and luggage comfortably, in Burgundy, France, Europe.
Our private drivers are trained, insured and in possession of their professional licence, in order to be able to offer these chauffeuring services.

Our private chauffeur services cover all destinations in Europe, airports in Paris, Lyon, Geneva, or simply on Dijon, Beaune in Burgundy, available 24h/24 and 7d/7.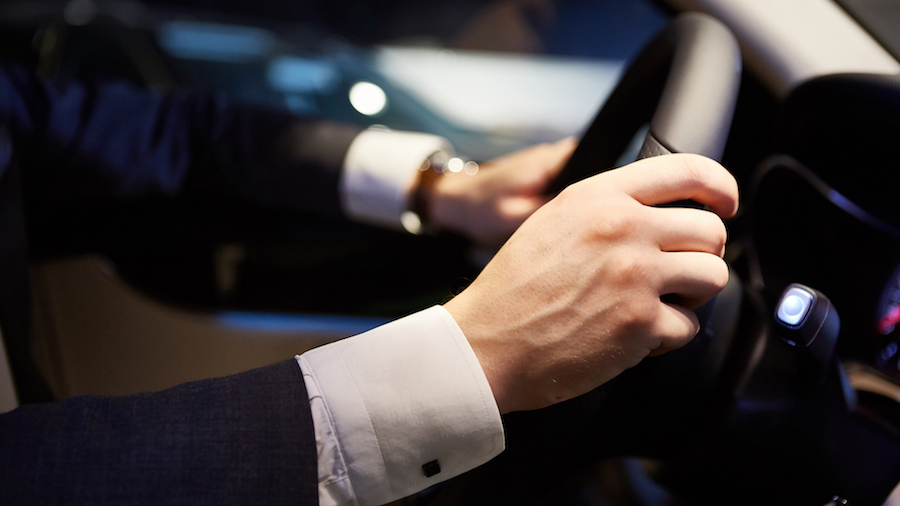 Based in Dijon, Burgundy, Heritour Voyage Private Chauffeur offers a wide range of services available to discover. We offer our driver services from Dijon, Burgundy, but also everywhere in France. We also offer private chauffeur services with high-end sedans on request.  
Airports shuttle (Dijon, Dole, Lyon, Paris, Genève…)
Train stations shuttle
Business Transportation
Private transport (medical appointments, shopping, private evening…)
Cultural, wine and wine tourism
Special wedding offer (providing the vehicle for the ceremony and escorting home guests)
Hiring of the vehicle and private driver (hour, day, week,…)
We remain at your disposal for any request or information.
As part of your professional, private or tourist trips, the transport company Heritour Voyage offers high-end private chauffeur services. Based in Burgundy, our company of private drivers works in close collaboration with luxury local hotel partners and provides you with bilingual French-English private drivers. But far from being limited to a Dijon-Beaune axis and to a historically and culturally very rich region, Burgundy, it ensures your travel throughout the territory and beyond. The advantages of Heritour Voyage? An incomparable experience of more than 20 years in high-end service. A cause and effect relationship, the professionalism of our chauffeur teams is consistent. Punctuality, discretion and courtesy are the three pillars of our high-end transport company. Let us add efficiency and professionalism to any test, thanks to our private drivers. Do we have to specify it? Transportation provided by our private chauffeurs is provided 24 hours a day, 7 days a week, by reservation. The little extra? Your contacts are perfectly bilingual and speak both English and French. These are all reasons for the growing success of Heritour Voyage.
Heritour Voyage Dijon-Bourgogne: Much more than a private chauffeur transport company
In detail, what services are provided by the private chauffeur company Heritour Voyage? The provision of private drivers and luxury vehicles with all mod cons for all occasions. It can be in conjunction with our luxury hotel partners for a trip or a tour with a tourist vocation. For example, from Dijon or Beaune, an excursion and a foray into the Burgundy vineyard for a tasting of Grands Crus wines. The opportunity to discover, on the Burgundy wines and grand crus route, the extraordinary wine heritage of the region, accompanied by our local private drivers or by a professional tour guide. On the menu: Clos de Vougeot, Montrachet, Chambertin, Chablis or even the Hospices de Beaune. So many names with a promising appellation. The advantage is that we work closely with our own fully licenced tour operator service. Heritour Voyage therefore also aims to guide and advise you on accommodation, restaurants or museums, or unwind any other mystery of Burgundy. Our field of intervention is not limited to tourist stays. Heritour Voyage also accompanies you during solemn trips – a wedding for example – or professional (seminar or business meeting). Thanks to our shuttle service, or day hiring, we still provide transport to national and international stations and airports in particularly comfortable conditions. To name only the most popular, let us mention the private transfers to the airports of Roissy Charles de Gaulle, Orly, Lyon, Dijon, Dôle or even Geneva, which our private chauffeurs know perfectly.
Heritour Voyage: High-end vehicles
To travel the picturesque roads of the Burgundy region or to reach the airports of Roissy Charles de Gaulle or Geneva via the main arteries, Heritour Voyage puts its private transfer drivers and vehicles at your disposal, providing vehicles with optimal comfort. These high-end, luxurious and modern hybrid vehicles will meet all your requirements. The fatigue of the journey will thus be reduced. Among the prestige vehicles used by our chauffeur-driven driver services include for example the Audi A6, a luxury sedan which is said to transform your journeys into a unique experience, the Mercedes class V (7 seats), its exceptional comfort. trendy design and its interior resolutely contemporary. Or the Mercedes Sprinter, a versatile vehicle if there is one, capable of accommodating 8 passengers and luggage in optimal comfort conditions. Suffice to say that the service offered on board by our private drivers is consistent with the quality of the vehicle. Our passengers have refreshments: mineral water, wine and champagne on request. They also benefit from all the advances in modern technology: Wi-Fi access, GPS … In these prestigious vehicles driven by our private drivers, all holders of a professional card, the journey takes on a whole new dimension …
Heritour Voyage: a comfortable and secure journey with private drivers
There are therefore many advantages to using Heritour Voyage and its service of hiring private transfer chauffeur and vehicles. Free of all material and logistical constraints and contingencies, our passengers understand the journey differently. With serenity and increased availability. They also travel in conditions of incomparable comfort and security. The reason ? The quality of the vehicles as much as the experience of private drivers. This relationship of trust which binds us to our passengers, we are particularly attached to it. The difference between Heritour Voyage and a lambda transport company is that with the private drivers of our company, you are dealing with real interlocutors, capable not only of driving you safely but if need be to advise you usefully with courtesy and discretion. Perhaps it is finally our flexibility, our ability to adapt to the needs and requirements of each that explains our success. Heritour Voyage starts from the principle that each of its passengers is unique. This personalized and high-end service of private chauffeurs is also one of our main strengths. To use a famous slogan, one could safely say that trying the high-end transport company Heritour Voyage is already adopting it a little.
Looking forward to welcome you aboard.
Chinese born British, hospitality graduate, living in Burgundy for 5 years now, Vicky will be your point of contact if you contact us. Looking after customers relations, and the administrative side of Heritour Voyage. Her luxury hotel background and experience in events organisation and hosting will help you for the organisation of your time in Burgundy.
Simon, owner and director of service for Heritour Voyage, is a former sommelier who has been in luxury hospitality business for over 15 years. Being a Head Sommelier and Restaurant Director in United Kingdom, China, and France, in some of the finest Michelin star restaurant, has, and was able to discover the world of wine as well as the wine of the world. He will be the one accompanying you through your journey in Burgundy. From bartender, sommelier, F&B director, Michelin star restaurant director, private chauffeur to Burgundy specialised wine guide : discover more here…