BESPOKE LUXURY WINE TOUR ORGANISER IN BURGUNDY WINE TOUR &
PRIVATE CHAUFFEUR SERVICE
Heritour Voyage is a tour operator based in the heart of Burgundy, France. We are specialized in the organization of wine tours, and tailor-made trips in Burgundy. Our goal is to provide you with an unforgettable travel experience through an exciting experience as well as a professional and personalized service through the creation of wine tours tailor-made for you, consisting of wine tastings, explanation of the climates (vineyards) of Burgundy and visits to historic buildings. We wish to welcome you and make you travel as you are.
We are proud to offer you the opportunity to discover the most original and authentic side of France, especially Burgundy wine tour. Burgundy is a region well known in France for its gastronomy, wines, cultural heritage, natural and ecological but also and especially historical. We will guide you in the discovery of this true face of France, thanks to wine tours established in your own way. You will be in contact from the beginning with our team of advices to be able to establish your luxury wine tours through Burgundy according to your centres of interests respecting the time that you wish to spend there. Thanks to its exceptional heritage and our guides expert in wine, you will better understand the region, its origin, its history, its life now, but also its future. Visits to vineyards of Burgundy, meet burgundian winemakers, prestigious wine tastings, special discoveries of the region will be made from your place of residence in Burgundy. We operate all year long and our experts will guide you in ENGLISH and FRENCH. We can also offer these bespoke luxury burgundy wine tours in CHINESE, JAPANESE, BRAZILIAN, RUSSIAN on request.
For a bespoke private wine tour, we will provide you with the car as well as an expert wine guide to explore Burgundy through your own wine tour and rhythm. Alternatively, if you are traveling with your own vehicle, we can simply provide you with an expert guide to Burgundy wines to travel with you. No matter what choice you make, we will allow you to open doors often closed to the public, the most famous cellars and their wines of Burgundy, meet the winemakers and taste their Burgundy wines, see the landscapes only normally accessible by the inhabitants. We can take you on a burgundy wine tour to discover, simply, precisely but in your own way. We can leave from Dijon, Beaune or, your accommodation, hotel, lodgings, bed and breakfast. These luxury wine tours will be organized by us but according to your desires and interests.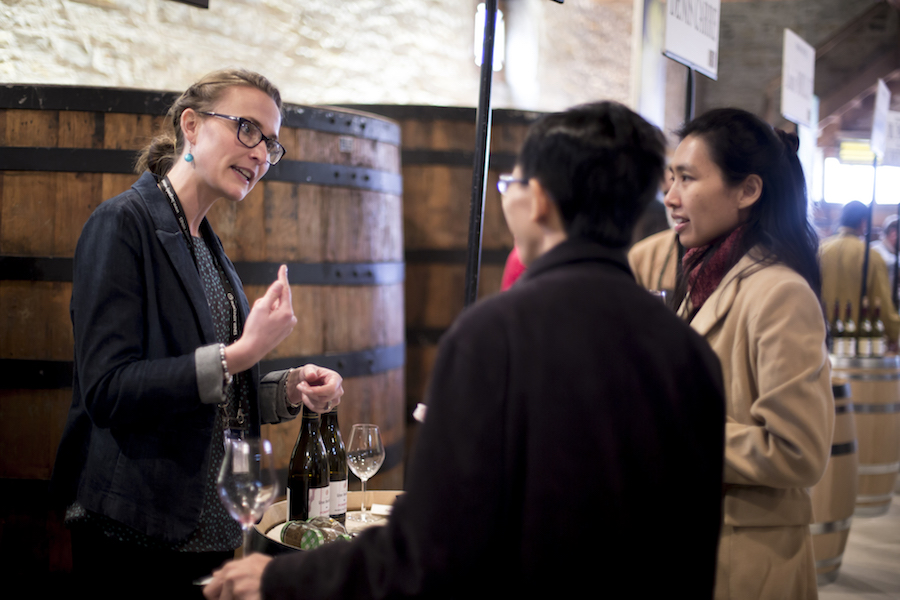 These luxury wine tours will be as interesting for the first timers in Burgundy as well as passionating for the budding connoisseurs. Dijon being only 1h30 min (via TGV) from Paris, why not treat yourself with one of our daily tour to discover Burgundy.  
Burgundy through its history has been one of the most powerful, authentic, but also secret and preserved regions of France. The Burgundians are beginning to open their doors and reveal their treasures, wines, gastronomy, heritage, only for a few decades. We will be your key to unlock the well-guarded doors of this preserved Burgundy with our custom-made wine tours. You need us, to guide you through the discovery of Burgundy.
We look forward to welcoming you soon in Burgundy and traveling with our wine tours your way. Scan our QR code WeChat, and chat live with our team of professional advisors to organize your next luxury wine tour in Burgundy.
Our services during the tours :
An expert guide, friendly, professional, local and passionate as a driver at your service and disposition during your luxury wine tour, to accompany you and give you explanations during car services, wine tasting, wine making, walks in the vineyards, visits to historical sites, …
Simple explanation to understand wine making process, from the vineyard to the winery, Burgundy wine tastings, …
Exceptional and unique Burgundy wine tastings, within the vineyards, or at wineries (Burgundy regionals, villages, Premier Cru or Grand Cru appellations wines at each tasting)
Possibility to purchase the Burgundy wines at cellar prices you tasted during your wine tours
Introduction to the French gastronomy 
Transportation in a luxury car to discover the authentic side of Burgundy: Mercedes Classe V
Private bespoke and luxury wine tour
Else, to come and discover by yourself…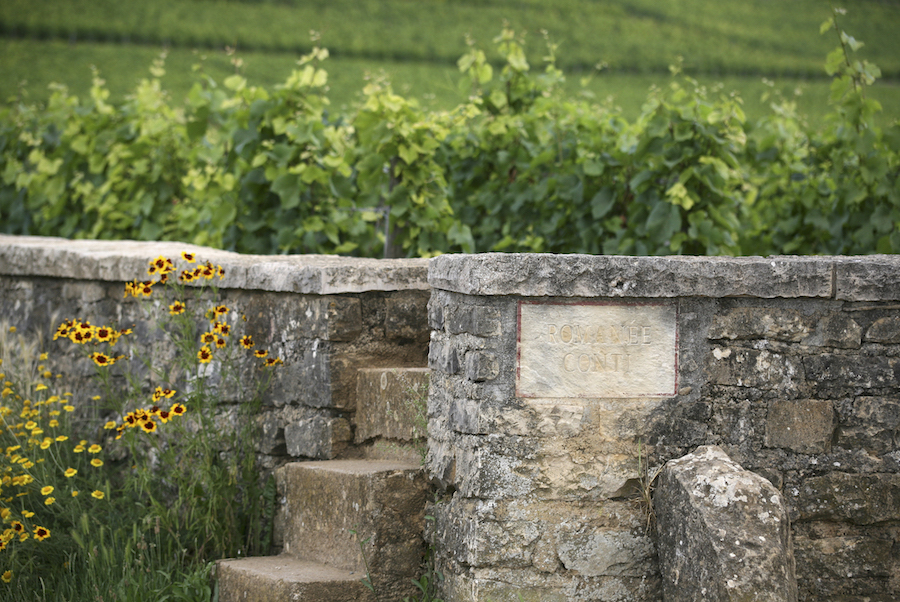 Chinese born British, hospitality graduate, living in Burgundy for 5 years now, Vicky will be your point of contact if you contact us. Looking after customers relations, and the administrative side of Heritour Voyage. Her luxury hotel background and experience in events organisation and hosting will help you for the organisation of your time in Burgundy.
More information
Simon, owner and director of service for Heritour Voyage, is a former sommelier who has been in luxury hospitality business for over 15 years. Being a Head Sommelier and Restaurant Director in United Kingdom, China, and France, in some of the finest Michelin star restaurant, has, and was able to discover the world of wine as well as the wine of the world. He will be the one accompanying you through your journey in Burgundy. From bartender, sommelier, F&B director, Michelin star restaurant director, private chauffeur to Burgundy specialised wine guide.

More information
Nous sommes fiers de vous offrir la possibilité de découvrir le côté le plus original et authentique de la France, en particulier de la Bourgogne. La Bourgogne est une région bien connue en France pour sa gastronomie, ses vins, son patrimoine culturel, naturel et écologique mais aussi et surtout historique. Nous vous guiderons dans la découverte de ce vrai visage de la France, grâce à des wine tours établis à votre propre façon. Vous serez en contact dès le début avec notre équipe de conseils afin de pouvoir établir votre wine tours à travers la Bourgogne selon vos centres d'intérêts en respectant le temps que vous souhaitez y passer. Grâce à ses exceptionnels patrimoines et à nos guides experts en vins, vous comprendrez mieux la région, son origine, son histoire, sa vie maintenant, mais aussi son avenir. Les visites de vignobles de Bourgogne, dégustations de vins prestigieux, découvertes spéciales de la région se feront à partir de votre lieu de résidence en Bourgogne. Nous opérons toute l'année et nos experts vous guideront en ANGLAIS et FRANÇAIS. Nous pouvons également proposer ces wine tours de luxe et sur-mesure en CHINOIS, JAPONAIS, BRESILIEN, RUSSE sur demande préalable.
Pour un wine tour privée sur-mesure, nous vous fournirons la voiture ainsi qu'un guide-expert en vins afin d'explorer la Bourgogne à travers votre propre circuit et rythme. Alternativement, si vous voyagez avec votre propre véhicule, nous pouvons simplement vous fournir un guide-expert en vins de Bourgogne pour voyager avec vous. Peu importe le choix que vous ferez, nous vous permettrons d'ouvrir des portes souvent fermées au public, les caves les plus connus et leurs vins, rencontrer les vignerons et déguster leurs vins de Bourgogne, voir les paysages seulement normalement accessibles par les habitants. Nous pourrons vous emmener faire un wine tour pour découvrir, simplement, précisément mais à votre manière. Nous pouvons partir de Dijon, Beaune ou, de votre hébergement, hôtel, gîtes, chambres d'hôtes. Ses wine tours seront organisées par nous mais selon vos désirs et centres d'intérêts.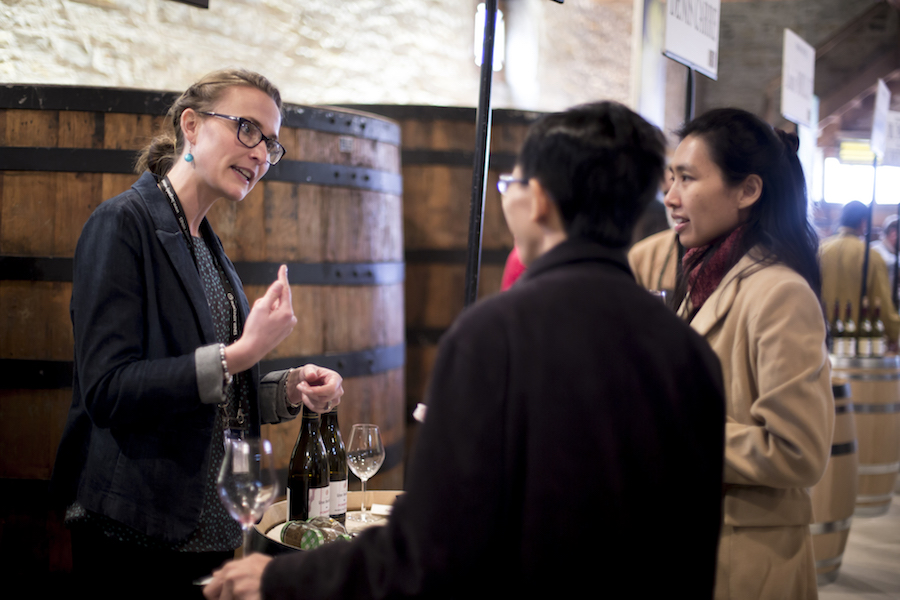 Ces wine tours de luxe seront aussi intéressantes pour les débutants en Bourgogne que passionnantes pour les connaisseurs. Dijon n'étant qu'à 1h30 min (via TGV) de Paris, pourquoi ne pas vous faire plaisir avec l'un de nos circuits quotidiens pour découvrir la Bourgogne.
La Bourgogne à travers son histoire a été l'une des régions les plus puissantes, authentiques, mais aussi secrètes et préservées de la France. Les Bourguignons commencent à ouvrir leurs portes et à révéler leurs trésors, vins, gastronomie, patrimoine, seulement depuis quelques décennies. Nous serons votre clé pour déverrouiller les portes bien gardées de cette Bourgogne préservée grâce à nos wine tours sur-mesure. Vous avez besoin de nous, pour vous guider à travers la découverte de la Bourgogne.
Nous nous réjouissons de vous accueillir bientôt en Bourgogne et ainsi voyager avec nos wine tours à votre façon. Scanner notre QR code WeChat, et discuter en direct avec notre équipe de conseillers professionnels pour organiser votre prochain wine tour exclusif en Bourgogne.
Nos services pendant les excursions :
Un expert-guide convivial, professionnel, local et passionné en guise de chauffeur à votre service et disposition lors de vos wine tours de luxe, pour vous accompagner et vous donner des explications pendant les dégustations de vins, l'élaboration du vin, les balades dans les vignobles, les visites de sites historiques, …
Un apprentissage des méthodes de fabrications et de dégustations des vins de Bourgogne, expliqué simplement.
Des dégustations de vins de Bourgogne exceptionnelles et uniques, au cœur des vignes, vignobles ou chez le vigneron (appellations régionales, villages, Premier Cru ou Grand Cru à chaque dégustation)
La possibilité de pouvoir acheter les vins de Bourgogne, dégustés lors dé vos excursions si vous le désirez
Une introduction et initiation à la gastronomie Française au cœur de vos tours
Un véhicule de grand luxe pour traverser la Bourgogne authentique : Mercedes Classe V
Des wine tours privés
Et autres, à venir découvrir par vous-même…